About the Company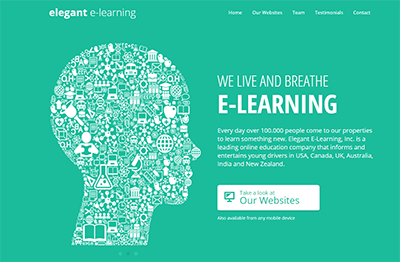 365Tests.com is a part of Elegant E-Learning, Inc., an nine-year old company with a proven track record of revolutionizing and providing free online resources for English teachers and instructors. With our parent company's site BusyTeacher.org, now in its tenth year of operations as a trusted web presence for teachers worldwide, we aimed to fill a gap in the educational marketplace. 365Tests.com is part of a plan to do the same for personality quizzes by making free tests written by experts available to anyone.
If you ever have a question about the legitimacy or transparency of our tests, our writing process, or any other aspect of 365Tests.com, please don't hesitate to ask. We're dedicated to safety, and we want to be able to provide any answers that you should ever need.
---
Our results, so far, speak for themselves. To help achieve the goal of filling a gap in the educational marketplace, our company has also created driving permit practice sites for the U.S., the United Kingdom, Australia, New Zealand, India and Canada.
The Elegant E-Learning Network
Driving-Tests.org
TopTests.co.uk
G1.ca
Aussie-Driver.com
Find-a-Driving-School.ca
Driving-Tests.in
BarPrepHero
Nurse Plus Academy
CNA Plus Academy
365 Tests
TheoryTest.co.nz
---
Our Mailing Address
Elegant E-Learning, Inc.,
574 Mountain Brow Boulevard, Hamilton, ON,
Canada L8T1B1,
Telephone: 1-888-392-2170